James Worthen writes about the impact of personality on political behavior. He is the author of The Young Nixon and His Rivals: Four California Republicans Eye the White House, 1946-1958 and Governor James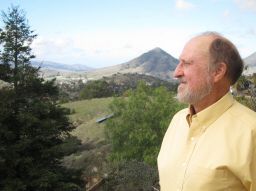 Rolph and the Great Depression in California, both published by McFarland and Co. He also wrote "Sunny Jim in the Boiling Cauldron," which was the cover story in the spring 2006 issue of California History.
Worthen is a former senior executive and Russian affairs specialist at the Central Intelligence Agency in Washington, D.C. Among other roles, he advised the director on the quality of CIA analysis; managed assessments of the Soviet and East European leadership; defended the Agency budget before Congress; and taught a seminar on intelligence at Harvard University's John F. Kennedy School of Government.
Worthen has degrees from Occidental College in Los Angeles, the University of California at Berkeley, and the Johns Hopkins School of Advanced International Studies in Washington, D.C. His articles, book reviews, and op-ed pieces have appeared in The Christian Science Monitor, The Public Manager, the San Diego Union-Tribune, and Studies in Intelligence.